artist bio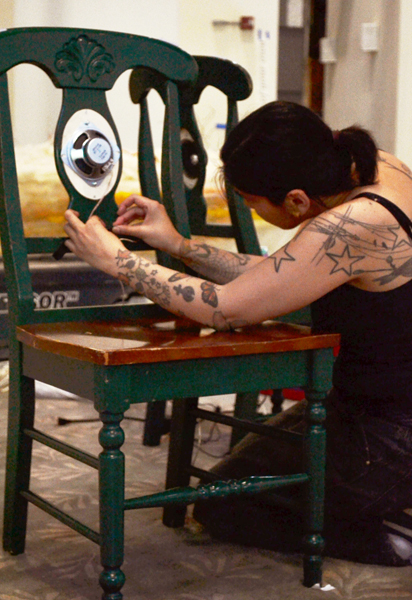 photo by nicole roldan


Transnationally made and Bay Area born, Elizabeth de Leon Travelslight is mixed-race of Pinay and Euro-American decent. An alumna of Lick-Wilmerding High School in San Francisco, Elizabeth graduated in 2010 from the Digital Arts & New Media MFA Program at the University of California Santa Cruz where she also received her BA in Mathematics with an emphasis in feminist histories of mathematics and science in 1999. In 2008, she completed her MA in Communication with an emphasis in poetry and contemporary philosophy through the European Graduate School, Saas Fee, Switzerland. She lives, works, and volunteers in San Francisco, California.

Her interests include things that start with the letter M: maps, middle school, mathematics, music, materialism, and making things; the letter P: Philippines, philosophy, poetry, pie, paint, possibility, and ping pong; the letter C: cats, cocoa chai, coastlines, clothes, computers, cookies, and color; and, most recently, the letter B: books, beaches, barbecues, bonfires, and bicycles.